Selected work, 2010 - 2018


Deep Time Network, 2018

A touring solo performance written and performed by Evan Moritz.

A poetic and musical science fiction piece about loss and heartache across multiple times. Deep Time Network is the first of several episodes staging an aural journey into a future just as dreary as our present. I have taken this piece on two successful US tours.


The Tempest, 2017

Directed by Evan Moritz for the Baltimore Annex Theater.

A ship wrecks on an island that rests between galaxies – somewhere between the rational waking world and the magic dream world. Inhabitants from both these worlds collide as Prospero is forced to confront their past life and conquer their deep-seated lust for vengeance. Shakespeare's play was set on a large oval central table. Audiences were invited to a seat at the banquet table where an intimate, vibrant performance unfolded before them, almost overwhelmingly close.

︎︎︎Review:

DC Metro Theatre




Flatland, 2016

Co-directed by Evan Moritz (with Isa Leal) for the Baltimore Annex Theater.

A play about a two-dimensional world visited by a three-dimensional being, adapted from the 1888 Edwin A. Abbott novella. Flatland explores concepts of hierarchy and personal freedom in a journey through progressively higher dimensions and through multiple parallel universes. This play used sonically interactive projections, near constant music, and saturated lighting to create an environment that conveyed an instructional math and science aesthetic while maintaining an action-driven plot.

︎︎︎Review:

Baltimore City Paper


︎︎︎Watch:

Exerpts

|

Full Video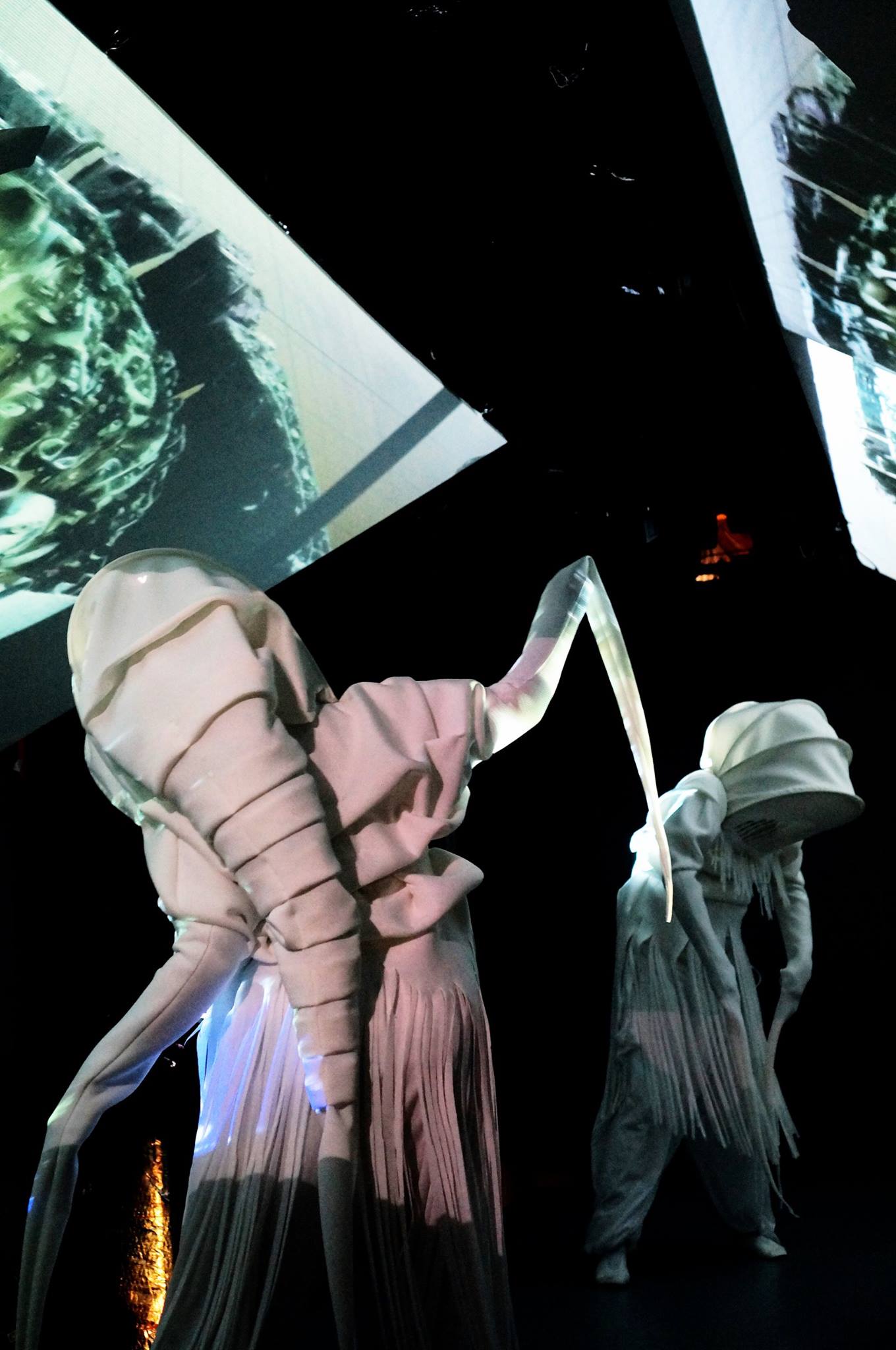 The Magic Flute, 2015

Directed by Evan Moritz for the Baltimore Annex Theater.

︎︎︎Reviews:

Baltimore Sun

|

City Paper




The Potatoes of August, 2014

Directed by Evan Moritz for EMP Collective.

A genre-defying play by Sybil Kempson about the horrors of the development of intelligence and self recognition. A group of potatoes become self-aware and seek global dominance. We used a combination of puppetry, video, and costumed actors to convey the often implausible stage directions of Kempson's play.

︎︎︎Review:

Baltimore City Paper




The Left Hand of Darkness, 2013

Directed by Evan Moritz for the Baltimore Annex Theater.

Adapted for the stage from Ursula K. Le Guin's seminal science fiction novel.


Fantastic Planet, 2010

Directed by Evan Moritz for the Baltimore Annex Theater.

Humans live as pets and pests to a benign alien species. Based on the animated film by Rene Laloux and adapted for the stage by Annex company member Tim Paggi. We worked with over forty artists from around Baltimore to create a wide variety of psychedelic creatures and a thirteen-piece band to flesh it out with a live acid-jazz soundtrack.



The Baltimore Annex Theater, 2008-2018


In 2008, I co-founded The Baltimore Annex Theater as a warehouse venue and performance collective specializing in new works and radical theatrical adaptations of cult and classic works. Over a decade, The Annex produced over 50 plays, 3 national tours, weekly community classes, and become a leader for experimental theater and interdisciplinary performance in Baltimore. Most importantly, the Annex helped to create a thriving experimental performance culture in the city that extends beyond the traditional theatre space, embarking into unknown creative territory where risk is everything and the strange is cherished. I served as Artistic Director through the company's 10 years.